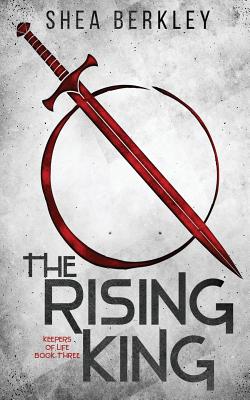 The Rising King (Keepers of Life #3)
Paperback

* Individual store prices may vary.
Description
The summer before Dylan Kennedy's senior year in high school is turning out to be anything but boring. Ridiculously hot girlfriend? Check. Killing evil Dark Souls who suddenly have aspirations of taking over the magical realm of Teag because its protective spell is gone? Check.
Not even Teag's King, Dylan's father, Baun, can stop them. People are dying, and a dark magic that his girlfriend, Kera, received from Baun is growing stronger. Dylan wants to believe Kera is suppressing the darkness that's in her, but every day he sees her control slip just a little more.
Baun sends Dylan to find a powerful magic to stop the Dark Souls, a magic so strong Baun hid it so no one else could use it. What Dylan doesn't expect to find on his quest are consequences that could end the lives of those closest to him.
The Keepers of Life series is best enjoyed in order.
Reading Order:
Book #1 The Marked Son
Book #2 The Fallen Prince
Book #3 The Rising King
Entangled Publishing, 9781682812860, 360pp.
Publication Date: April 28, 2014