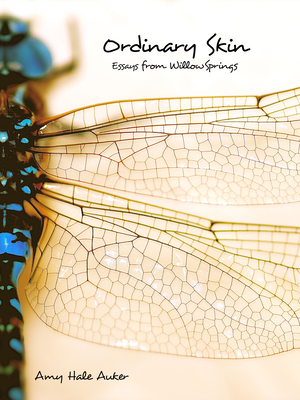 Ordinary Skin
Essays from Willow Springs (Voice in the American West)
Hardcover

* Individual store prices may vary.
Description
Amy Hale Auker's first book of essays, Rightful Place, was the story of a woman finding beauty in her place, the Llano Estacado. Her new collection of creative non-fiction, Ordinary Skin, explores her mid-life transition with prose poems and essays that illustrate a new terrain as well as new ways of being in the world. Touching on faith and body image and belonging, these essays explore our role in deciding what is favorable or unfavorable, as well as where we some day want to dwell, and who came before us. In that touching, they feel their way with observations about current affairs, drought, mystery, and the hard decisions that face us all as we continue to move toward more questions with fewer answers. This exploration is informed and softened by hummingbirds, Gila monsters, bats, foxes, bears, wildflowers, and hidden seep springs where life goes on whether we are there to see it or not. It is about work in a wild and wilderness environment. In the end, even as life changes drastically around us, we are better off for knowing that the ugly mud bug turns into a jewel-toned dragonfly.
Texas Tech University Press, 9781682830062, 144pp.
Publication Date: July 10, 2017