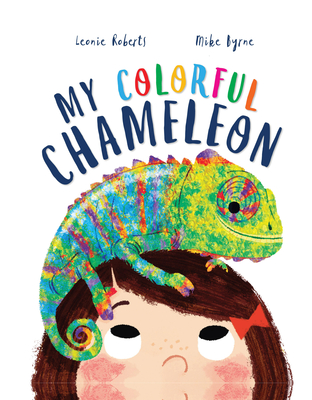 Storytime (Hardcover)
My Colorful Chameleon
QEB Publishing, 9781682972021, 24pp.
Publication Date: November 7, 2017
* Individual store prices may vary.
Description
A funny, rhyming story about a girl who keeps losing her beloved yet troublesome pet chameleon. It's not her fault though, changing color is what chameleons do best! Mom is angry at the disappearing critter, and the girl must convince her that the pet can stay. Can she find away of keeping track of her troublesome pet? This colorful and amusing rhyming tale is perfect for introducing children to the responsibilities involved with pet ownership, as well as learning about different colors. With fun activities and discussion points at the back of the book for both parents and teachers, My Colorful Chameleon is perfect for both storytime and the classroom.
About the Author
Leonie Roberts is the author of funny, teaching-related poetry and picture books for children.
Mike Byrne graduated with a degree in children's book illustration and now works as a full-time illustrator. He has always loved experimenting with design, combining his passions for art and his computer! He lives in Hertfordshire, UK with his wife and two cats, and spends his days doodling and creating fantastical characters to bring his books to life.