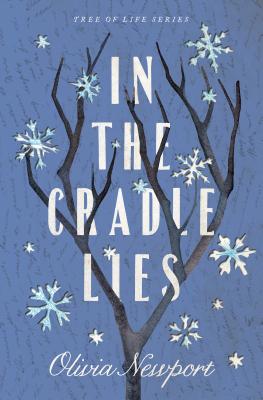 In the Cradle Lies (Tree of Life #2) (Paperback)
Shiloh Run Press, 9781683229957, 256pp.
Publication Date: November 1, 2019
* Individual store prices may vary.
Description
A Father-Daughter Genealogy Team Link Present to Past on Family Trees
 
On a solo ski vacation in Canyon Mines, Colorado, Tucker has a love-hate relationship with his wealth, spending indiscriminately while skiing fearlessly and preparing to conquer the overgrown slope of Hidden Run, a dangerous run not attempted in decades. As genealogist Jillian tries to uncover enough of Tucker's family tree to understand his charming nature but reckless resolve, Jillian's equally charming father, Nolan, cajoles Tucker into giving him ski lessons to get him talking about the suspicious circumstances surrounding his grandfather's life in St. Louis in the 1930s. 
 
On the surface, Tucker's family's history seems too perfect. The secret may lie in the sealed envelope Tucker carries with him at all times—even on the ski slope. When no one can find Tucker to tell him the fiancée he never mentioned turned up in Canyon Mines, they realize he must be off attempting to ski Hidden Run alone in a snowstorm. And they may be too late. 
 
In the Cradle Lies is the second book in the Tree of Life series by Olivia Newport. You'll want to return to the lovely Colorado mountain town of Canyon Mines again and again to explore and celebrate unforgettable family stories that will inspire you to connect with your own family histories and unique faith journeys.
 
About the Author
Olivia Newport's novels twist through time to find where faith and passions meet. Her husband and twentysomething children provide welcome distraction from the people stomping through her head on their way into her books. She chases joy in stunning Colorado at the foot of Pikes Peak.
Praise For In the Cradle Lies (Tree of Life #2)…
"In the Cradle Lies hooked me with its intriguing premise and fully delivered on it. Newport masterfully weaves together past and present storylines that left me eager to turn the page." –Lindsay Harrel, author of The Secrets of Paper and Ink

 
. . .Newport's enjoyable slalom will appeal to fans of Susan May Warren.
— Publishers Weekly