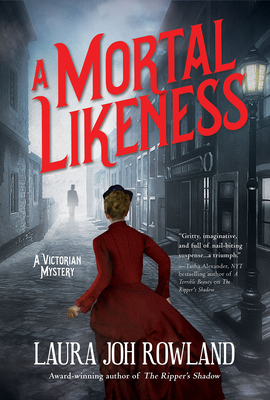 A Mortal Likeness (Hardcover)
A Victorian Mystery
Crooked Lane Books, 9781683314479, 304pp.
Publication Date: January 9, 2018
* Individual store prices may vary.
Description
A photographer in Whitechapel, London, Sarah Bain is also a private detective--skilled at capturing others' dark secrets, and expert at keeping her own. When a wealthy banker, Sir Gerald Mariner, posts a handsome reward for finding his missing infant, all of London joins in, hoping to win that money for themselves. Usually discouraged by a saturated market, Sarah is instead curiously allured as she realizes the case hits much closer to home than she first thought. As she dives in, she discovers a photograph of baby Robin Mariner and his mother. But it eerily resembles the post-mortem photographs Sarah, herself, takes of deceased children posed to look as if they were alive. Now it's unclear whether the kidnapping is a cover-up to hide the reality of his disappearance, or if it's truly a cry for help. The clock is ticking and Sarah must uncover the truth before her past catches up to her in A Mortal Likeness, the gripping follow-up to bestselling author Laura Joh Rowland's The Ripper's Shadow.
About the Author
Laura Joh Rowland is the bestselling author of the samurai detective Sano Ichiro mystery series set in 17th century Japan, as well as a historical suspense series starring Charlotte Bronte. Her work has been published in 21 countries; nominated for the Anthony Award, the Hammett Prize, and the Barnes & Noble Discover Great New Writers Award; won RT Magazine's Reader's Choice Award; and been included in the Wall Street Journal's list of the five best historical mystery novels. Laura holds a Bachelor of Science and a Master of Public Health degree from the University of Michigan. She is a former aerospace scientist, a painter, and a cartoonist. She lives in New York City with her husband Marty. This is her second Victorian mystery.