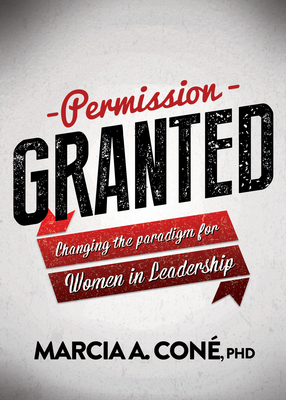 Permission Granted (Paperback)
Changing the Paradigm for Women in Leadership
Morgan James Publishing, 9781683503330, 116pp.
Publication Date: September 5, 2017
* Individual store prices may vary.
Description
Permission granted Do you feel like you're waiting for something to happen? Waiting and hoping that someone or something will transform your current situation? Many successful leaders find themselves frustrated and stuck. You work hard, do the right thing, play by the rules, and still feel like you don't know how to shift gears to achieve what you really want. Permission Granted is profoundly actionable. You'll recognize yourself within its pages and go deep to discover a new way, emerging with clarity about how to get what you really want, at work and in life. It is imbued with a positive outlook about change - why it can be difficult, how to engage on a personal level, and how to reframe your success. Writing with warmth and insight, Marcia Con shares an inspiring and supportive approach for managing your professional growth. Experience the magic that happens when you align your thoughts, perceptions, and behaviors with what you truly want. Building on her insight and experience in leadership, Marcia offers opportunities for discovering and understanding your current situation from a different, more aligned perspective. When you tap into your ability to change your circumstances, you can much more easily achieve what you most want. What are you waiting for? This is your time to shine.