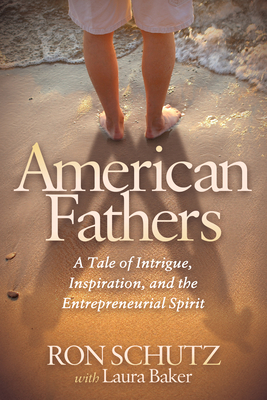 American Fathers
A Tale of Intrigue, Inspiration, and the Entrepreneurial Spirit
Paperback

* Individual store prices may vary.
Description
American Fathers is an inspirational tale of Sasha, a young Asian-American, who finds his vision of a traditional family destroyed when his mother leaves, his father remarries, and he discovers he has a different biological father. Sasha's biological father guides him as he learns about capitalism, personal finance, and starting a new business based on an innovative idea. Follow Sasha on his spiritual journey to find his own way among friends who are from different faiths. This fast-moving tale spins an unfolding mystery along with tools to reassure cash flow for businesses.
Morgan James Publishing, 9781683503491, 190pp.
Publication Date: September 26, 2017
About the Author
Ron Schutz holds an MBA degree from NYU. He has spent a half-century working in the financial world, assisting business owners and individuals to realize their full financial potential. He has previously written two books on personal finance, Financial Truths for the 21st Century and Beyond Majority Thinking.