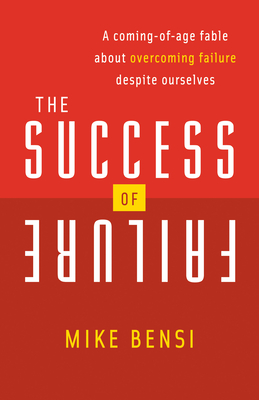 The Success of Failure
A Coming of Age Fable about Overcoming Failure Despite Ourselves
Paperback

* Individual store prices may vary.
Description
Even for leaders, the thoughts and beliefs they have about themselves can hold them back from their day-to-day life. The Success of Failure tells the story of a young and growing leader finding his way in a new role. When he is confronted with failure and conflict, he falls in confidence within himself and with others. The Success of Failure provides a path to allow us all to pick ourselves back up and be stronger than before.
Morgan James Publishing, 9781683504245, 208pp.
Publication Date: October 17, 2017
About the Author
Mike Bensi has spent nearly two decades watching organizations struggle with the idea of leadership and leading others. He's watched countless rising stars move into a management role, only to see the star fall from the heavens because of the perceived lack of leadership and management skills. Or was it the lack of tools and resources that caused their downfall? Back before he started consulting with organizations, the topics surrounding culture were still in their infancy. Yet, he realized the importance of culture and putting employees first, and started teaching these lessons with the businesses he worked with. But now, culture and newer generations are here - and they're here to stay. And both are vital for the success of the future of every organization. Today, Mike helps organizations and leaders create strategies to transform their cultures, and the leaders who are there to support the transformation. Mike enjoys spending his free time with his wife and three children. He also enjoys running and anything outdoors. Mike received his bachelor's degree in psychology from University of Illinois at Urbana-Champaign. He obtained his MBA from the Indiana University Kelley School of Business.