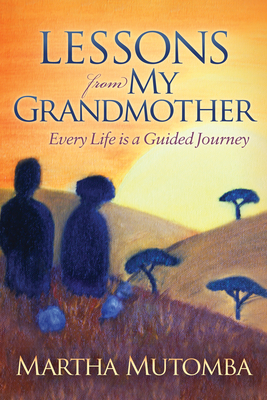 Lessons from My Grandmother (Paperback)
Every Life Is a Guided Journey
Morgan James Fiction, 9781683504665, 262pp.
Publication Date: January 30, 2018
* Individual store prices may vary.
Description
Lessons From My Grandmother is a fictional novel that explores the spiritual journey and self-discovery of its narrator, Yeukai. Inspired by the lessons she learned from her grandmother in Zimbabwe, Yeukai strives to overcome her personal obstacles while working in the United States and eventually transcends the mundanity of the world she sees around her. Poems interspersed throughout the novel poignantly capture Yeukai's triumphant journey, which leads her to the realization that a life of purpose is truly possible if we allow ourselves to be guided by mystic powers.
About the Author
Martha Mutomba's narrative storytelling interweaves her interest in the thought-provoking subject of mysticism, her deep roots in her Shona culture, and her curiosity in the cultures of people she has met as she has travelled and lived in different parts of the world. Martha earned a PhD degree from Cambridge University in England and then worked in the biotechnology industry in the United States for many years. She currently volunteers to Munhu, a non-profit organization that serves children affected by HIV/AIDS in her native land of Zimbabwe. Martha's writing and charitable work give her the opportunity to combine her two passions of telling stories and serving others and the world. Her work has been published in the Spring 2016 Edition of Equanimity Magazine and in the inaugural issue of Poetic Lenz - A Storyteller's Magazine for Photographers and Writers. Martha will be donating 10% of proceeds from the sale of this book to Munhu. She resides in Thousand Oaks, California.