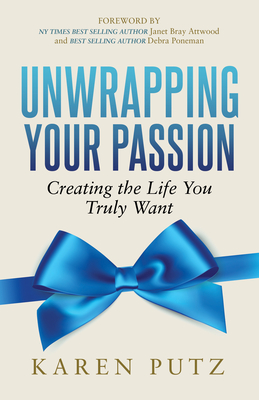 Unwrapping Your Passion (Paperback)
Creating the Life You Truly Want
Morgan James Publishing, 9781683504757, 248pp.
Publication Date: July 18, 2017
* Individual store prices may vary.
Description
To so many, waking up to the same old life is a constant reality. It's time to unwrap the passion within and throw aside "cautionisms," because Unwrapping Your Passion shakes up the status quo of aging and redefines the barometer of living a passionate life. Karen Putz provides the clues to finding passion and the necessary steps to take to manifest the life many so desire.
About the Author
Karen Putz is a transformational speaker who is known as The Passion Mentor. Karen grew up hard of hearing and became deaf from a fall while barefoot water skiing. At the age of 44, she rediscovered her passion for walking on water and returned to the sport. Karen has been featured in MORE, espnW, Headline News, and CNN. She is the author of several books and Chicken Soup for the Soul Find Your Happiness.