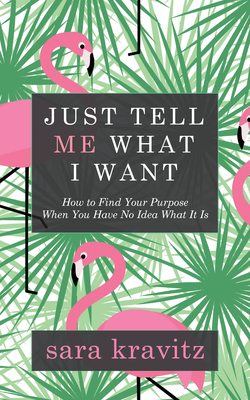 Just Tell Me What I Want (Paperback)
How to Find Your Purpose When You Have No Idea What It Is
Morgan James Publishing, 9781683504900, 136pp.
Publication Date: January 16, 2018
* Individual store prices may vary.
Description
How Do You Figure Out What You Want?
Just Tell Me What You Want is for anyone who has ever been told to ?follow their bliss? and then immediately wanted to punch that person in the face. Maybe you feel like you should have things figured out by now. Maybe you think things should be better, but you don't know how to get started. Maybe you would love to work really hard toward something, but aren't totally sure what that something is.
What if there was actually a way to get you pointed in the right direction? And what if it didn't involve someone telling you to ?follow your bliss
Change can be scary. Change can feel risky. But taking a chance is always worth it. Just Tell Me What You Want helps readers take the right steps for them to figure out what they want.