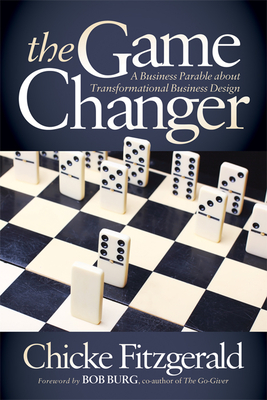 The Game Changer (Paperback)
Morgan James Publishing, 9781683504962, 225pp.
Publication Date: January 23, 2018
* Individual store prices may vary.
Description
The Game Changer
is a business parable about innovation and business transformation, wrapping time honored principles in an engaging, fictional tale. It reveals the narrative behind a technology company founded by a game changing CEO/inventor that has reluctantly taken in funding, and nearly misses the gift of being able to grow at a much faster pace.
He and his team initially feel the pressure of investor's quarter-to- quarter profit metrics, but through a series of unusual and intertwined events, they find their entrepreneurial spirit and energy ignited again. They are empowered to change every area of the company, providing value back to their investors, and eventually to the public after their IPO.Written for anyone interested in entrepreneurship, innovation, leadership and personal growth.
About the Author
Chicke spent the first half of her career working for industry leading travel technology and telecom companies. She founded Solutionz in 1996 and recently celebrated 20 years in business. She has a proven track record as a game-changing technologist, creating innovative business models and tools for nearly 90 clients on over 200 advisory engagements. She has published four books on multi-channel distribution for the travel industry and hosts her own weekly radio show, the Game Changer, which is broadly syndicated. Chicke has been part of 10 early stage companies and has invested over $1.2m in her own ventures, plus she has raised $6m in investment capital. Recognized as a game changer, her investment actions reflect her commitment to innovation and her principles. Chicke resides in Tampa, Florida.