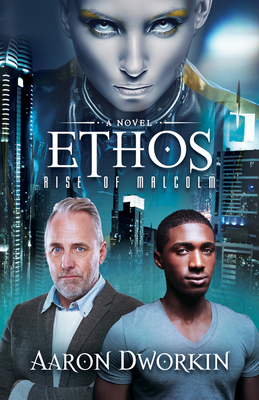 Ethos (Paperback)
Rise of Malcolm
Morgan James Fiction, 9781683505358, 248pp.
Publication Date: February 6, 2018
Description
David is a forty-eight-year-old divorced accountant from Flint, Michigan, who finds himself drawn suddenly and without warning through the use of a virtual reality game into a world five hundred years in the future: the Planet Ethos. Flint, Michigan still exists on Ethos, but it is a city rocked by colliding and seemingly contradictory forces. Advanced biotechnology coexists with avian species that have devolved to resemble ancient pterodactyls. Human beings are racially and religiously tolerant as never before, yet they've organized themselves along a tribal division between the Immortals and the Bereft. And Flint and Detroit are locked in a dangerous, violent conflict--a war that could annihilate the human race or secure lasting peace for the first time in history. Along with his adopted teenage son, Malcolm, David learns that on Ethos, humans have evolved the genetic capacity for immortality, a trait they earn by discovering their purpose in life, or their ethos. Does David, a consummate drifter, have such an ethos? Will he fight on the side of the Immortals, or join the Bereft, a group of humans who age and die naturally and eschew the idea that life has a singular, unchanging purpose? Join David and Malcolm in their struggle for meaning and their battle for the future of the human race itself.
About the Author
Aaron P. Dworkin is a classically trained violinist, educator, and activist. Dworkin earned is Bachelors and Masters of Music in Violin Performance at the University of Michigan and currently serves as the dean of the School of Music, Theater, and Dance at UM. In 1996, he founded the Sphinx Organization, encouraging greater diversity in orchestras throughout the United States. Dworkin served as a member of the Obama National Arts Policy Committee, furthering his commitment to increasing diversity in the arts. In 2005, he received a MacArthur fellowship for his work with the Sphinx Organization. Ethos: The Rise of Malcolm is his first novel. Dworkin lives in Ann Arbor, Michigan.
Advertisement