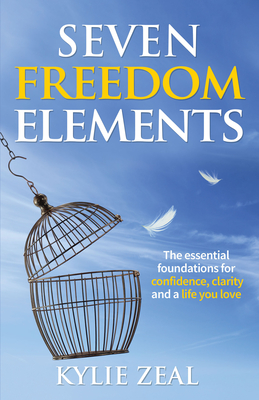 Seven Freedom Elements (Paperback)
The Essential Foundations for Confidence, Clarity and a Life You Love
Morgan James Publishing, 9781683505372, 246pp.
Publication Date: February 6, 2018
* Individual store prices may vary.
Description
Is it possible to live every day with confidence and clarity while dealing with inevitable life challenges?
Absolutely.
Seven Freedom Elements makes living a life of freedom simple and helps readers understand the essential foundations they need to move through life's daily challenges with a sense of confidence and clarity. In the same way that a dream house needs a solid foundation, the ideal life requires a mastering of the essential elements that empower and free those facing life's challenges to take their next daring step on life's journey. Whether it is creating a business, generating more money, quality relationships, or simply being happier, it all requires the same foundational, learnable skills. Kylie Zeal has taken all that she has learned through thousands of hours of research, working with clients, and her personal experience, and given structure to those insights. The result is seven key qualities that form the basis of a life of freedom, and Seven Freedom Elements describes them in a way that is easy to read and understand. Readers will discover how old behavior patterns are keeping them stuck, the choices they have over their own self-worth, and how to experience more freedom than they ever believed was possible.