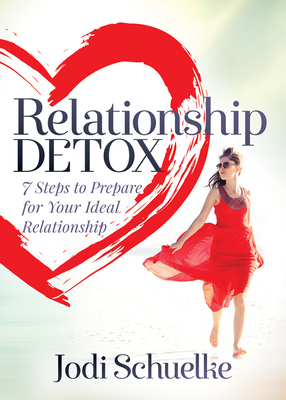 Relationship Detox (Paperback)
7 Steps to Prepare for Your Ideal Relationship
Morgan James Publishing, 9781683505396, 124pp.
Publication Date: February 6, 2018
* Individual store prices may vary.
Description
What if you could experience a unique detoxification that would rid you of those unhealthy dating patterns and bad habits that continually leave you feeling disappointed and lonely? And what if the result was confi-dence, purpose, joy, and better relationships? This is what
Relationship Detox
is all about.
Relationship Detox is the smart woman's guide to cleansing yourself of the dysfunctional relationships and dating habits that prevent you from finding the man of your dreams. Relationship expert and best-selling author of I Just Want Out, Jodi Schuelke lays out seven practical steps in her FORWARD Framework(TM) process so you can claim or reclaim self-confidence and happiness.
About the Author
Jodi Schuelke is a Certified Life Coach, best-selling author, successful entrepreneur, educator, speaker, and coach mentor. She specializes in helping women who are struggling with their relationships discover break-throughs so they can experience more freedom and joy in their lives. She is passionate about helping women reclaim their strength, open up new ways of thinking, and listen to and trust their intuition so they can move on from relationships that are no longer serving them and find the relationships of their dreams, the ones they truly deserve. Jodi knows first-hand what being in unhealthy relationships looks like and has nearly three decades of first-hand experience: ten years spent trying to fix her emotionally abusive first marriage, going through a divorce, co-parenting, enduring a tumultuous rebound relationship and break-up, dating again in her late thirties, journeying to find her dream relationship, and getting married again. Jodi has had the privilege to train and be mentored by some of the most noted coaches in the industry, and holds a Life Coach Certification from the Martha Beck Institute. She also has a master's degree in management and organizational behavior, with an emphasis in training and personal development. In addition to her individual and group coaching, Jodi uses her coaching skills in her role as an adjunct professor and corporate trainer, teaching courses in interpersonal communications, sales, change management, and leadership. She lives in Wisconsin with her husband, her sons and stepchildren, and a fur-child, Echo the Siberian husky.