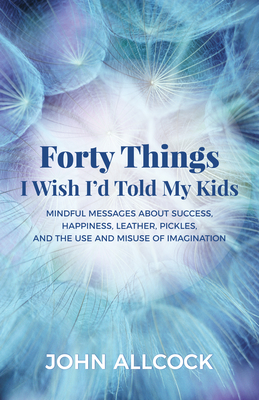 Forty Things I Wish I'd Told My Kids (Paperback)
Mindful Messages about Success, Happiness, Leather, Pickles, and the Use and Misuse of Imagination
Morgan James Publishing, 9781683505617, 158pp.
Publication Date: February 27, 2018
* Individual store prices may vary.
Description
40 Things I Wish I'd Told My Kids is about being a successful human being and living a happier, more meaningful life. It contains the important things parents wish they had been able to teach their kids, but couldn't -- because they never learned them, or only learned them later in life. These include:
Don't be ruled by the tyranny of events The belief that happiness comes from getting what we want is false Pain is unavoidable; suffering is optional We live in a sea of uncertainty -- but we already know how to swim Don't treat the present moment like it's a shabby motel room
40 Things I Wish I'd Told My Kids brings mindfulness to the widest possible audience -- by presenting it not as special and exotic, but as practical, simple, down-to-Earth principles for living that every parent wants their kids to know.