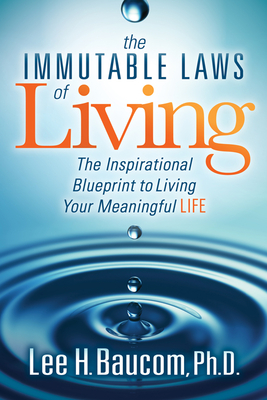 The Immutable Laws of Living (Paperback)
The Inspirational Blueprint to Living Your Meaningful Life
Morgan James Publishing, 9781683506898, 172pp.
Publication Date: April 24, 2018
* Individual store prices may vary.
Description
What if there are some rules to living?
What if these "laws" are frequently broken?
In fact, you probably are breaking some of them right now.
Anyone struggling or feeling stuck in life is breaking at least one of these laws. Just like gravity, these laws affect every person, whether that person understands them or not. Instead of breaking the laws (even without realizing it), readers discover how to obey the laws. They learn how to get "unstuck," find success without chasing it, and finally, obtain peace.
The Immutable Laws of Living helps readers understand:
Why life isn't fair, and why that isn't the problem.
How to deal with life challenges, and come out ahead.
How your thoughts keep you stuck, and how to free yourself.
Why fighting change won't work, and why you don't have to.
How to deal with your fears and get them to help you.
How to make a real and lasting impact.

If you believe there are hidden rules or laws to living a great life, there are. And you can learn them for yourself. Follow the laws and learn to thrive