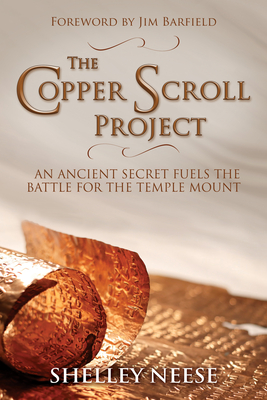 The Copper Scroll Project
An Ancient Secret Fuels the Battle for the Temple Mount
Paperback

* Individual store prices may vary.
Description
The Copper Scroll Project tells the story of an Oklahoma arson investigator, Jim Barfield, who sets off on a decade-long quest to uncover Qumran's secrets--the lost treasures of the Jerusalem temple--and show the world that the Dead Sea Scrolls were merely the tip of the archaeological iceberg. Through a series of breakthroughs and setbacks, Barfield's Copper Scroll Project becomes inadvertently tethered to Israel's modern battle for the Temple Mount. The Copper Scroll Project is the one remaining witness to a covert operation to rescue Temple tithes and vessels before foreign invaders overran Jerusalem's city gates. Could secrets contained in the most enigmatic of the Dead Sea Scrolls, the Copper Scroll, hold the keys to one of the greatest treasures in Israel's history?
Morgan James Publishing, 9781683509158, 348pp.
Publication Date: October 30, 2018