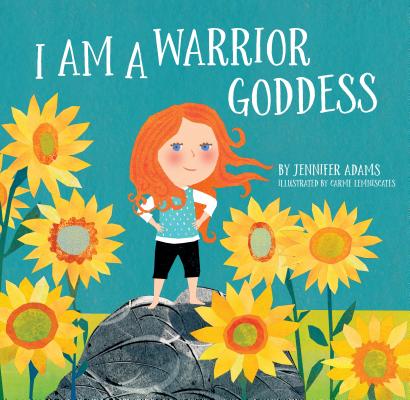 I Am a Warrior Goddess (Hardcover)
Sounds True, 9781683640059, 32pp.
Publication Date: February 6, 2018
* Individual store prices may vary.
Description
She isn't a princess--she's a warrior goddess

You don't have to be a grown-up to be a hero, and I Am a Warrior Goddess shows how in the empowering tale of a little girl with big aspirations. Through the clever play between illustration and text, young readers learn how each day is full of opportunities to make a positive impact with ordinary actions. As our heroine connects with the earth, takes care of her body, and finds strength in kindness, she discovers her inner warrior goddess and inspires young girls everywhere to do the same.
About the Author
Jennifer AdamsJennifer Adams is the author of more than 40 books, including the BabyLit board book series, which introduces small children to the world of classic literature, and My Little Cities board books, illustrated by the award-winning Greg Pizzoli. Her work has been featured in the New York Times, the Wall Street Journal, Parents magazine, and Vanity Fair. She currently resides in Salt Lake City. For more, visit jennifer-adams.com.Carme LemniscatesCarme Lemniscates is the author, illustrator, and designer of several critically acclaimed children's books. In 2016 she won the Serra d'Or Critics award for Árboles (Trees) and was the Bronze recipient of Foreword Reviews' 2012 Book of the Year Award for Silence. She is the founder of Lemniscates Studio, located in her home city of Barcelona. For more, visit lemniscates.com.