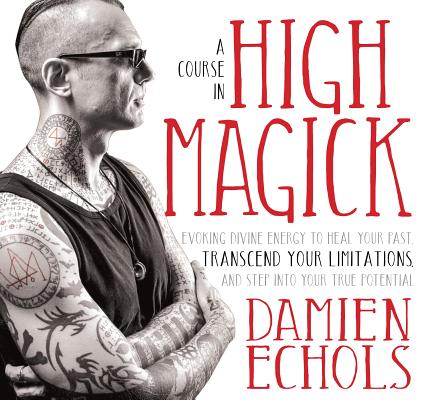 A Course in High Magick (Compact Disc)
Evoking Divine Energy to Heal Your Past, Transcend Your Limitations, and Step Into Your True Potential
Sounds True, 9781683641360
Publication Date: October 30, 2018
* Individual store prices may vary.
Description
"High Magick is the ability to shape the world around us with our will," teaches Damien Echols. "This ability to change our reality with our thoughts is not the gift of a select few--we do it every waking moment that we are alive. The difference between a magician and the average person is that a magician does it consciously, deliberately, and intentionally." With A Course in High Magick, this compelling teacher immerses listeners in a venerable Western spiritual tradition for expanding consciousness and unlocking our hidden potential.

Echols credits the practice of magick not only for helping him survive the pain and despair of death row, but also for allowing him to create the circumstances that led to his freedom. With this audio training, he now shares the essential elements of magick for anyone facing crisis, disillusioned by dogma, or committed to creating positive change in their world. In these sessions, he introduces listeners to the history of magick, offers guided exercises and meditations, presents step-by-step instruction in key techniques, and much more.

About the Author
Damien EcholsDAMIEN ECHOLS is the author of the New York Times bestseller Life After Death (Plume, 2013), and co-author of Yours for Eternity (Plume, 2013) with his wife, Lorri Davis. The story of his wrongful murder conviction has been the subject of the HBO documentary Paradise Lost and West of Memphis, a documentary produced by Peter Jackson and Fran Walsh. He and Lorri live in Harlem. For more, visit damienechols.com.