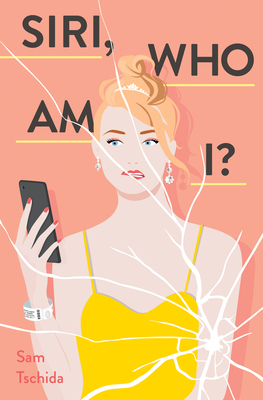 Siri, Who Am I? (Paperback)
A Novel
Quirk Books, 9781683691686, 352pp.
Publication Date: May 5, 2020
* Individual store prices may vary.
Description
Memento gets a Millennial makeover in this smart, edgy comedy by Sam Tschida

Mia might look like a Millennial but she was born yesterday. Emerging from a coma with a head wound and amnesia, Mia can't remember her name until the Siri assistant on her iPhone provides it. Based on her cool hairstyle (undercut with glamorous waves), dress (Prada), and signature lipstick (Chanel), she senses she's wealthy—but the only way to know is to retrace her steps. Using Instagram and Uber, she arrives at the pink duplex she calls home in her posts, but Max—an off-duty post doc supplementing his income with a house-sitting gig—tells her the house belongs to a French billionaire. Mia can't argue; there's no evidence that she's even been there before.
 
As she works backward through her Instagram and across Los Angeles, she discovers a trail of disasters that led to the night of her accident—which might not be an accident after all. Without ID, family, or friends, Mia enlists Max to help her right the wrongs of her recent past. But can she do that if she doesn't understand the truth behind her own lies?
About the Author
Sam Tschida (pronounced "cheetah") is from the wilds of Minnesota, where she lives with a motley crew of kids, dogs, and one handsome man. She is the co-founder of ManuFixed, an editorial consulting company and a writing workshop that services the Twin Cities. In her spare time she runs, exercises, and watches Netflix.