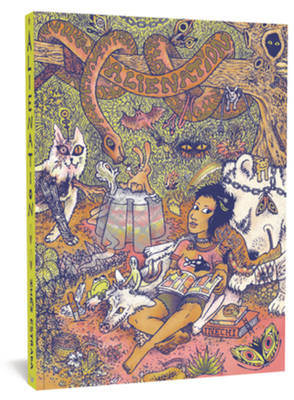 Alienation (Paperback)
Fantagraphics Books, 9781683961895, 250pp.
Publication Date: April 30, 2019
* Individual store prices may vary.
Description
Drawn in hazy gray pencil and printed in blue pantone ink, this book is about Elizabeth, an exotic dancer in cyberspace, and Carlos, who was just fired from the last human-staffed oil rig, attempting to keep their romance alive. When they realize that their bodies are full of artificial organs and they live almost entirely online, they begin to question what being human actually means. Do our ancestral, or even animal, instincts eventually kick in, or are we transcending the limits of our bodies? In's Estrada's new graphic novel introduces us to a powerfully exquisite and chilling near future that doesn't seem too far-fetched, where virtual reality affects our diets, sex lives, and nightly dreams.