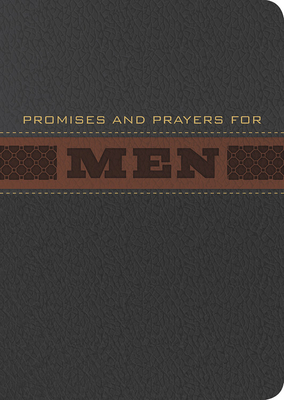 Promises and Prayers For Men (Leather / fine binding)
Ellie Claire Gifts, 9781683972471, 256pp.
Publication Date: May 1, 2018
* Individual store prices may vary.
Description
God's promises are eternal and unchanging and provide spiritual direction for leadership, strength, and integrity. Highlighting Scripture verses alongside quotes from today's top Christian leaders, these devotions and prayers feature promises God made to men. From dedicating your work to God to being a faithful steward of His gifts, from living humbly to learning how God rewards honesty, these forty daily readings offer encouragement, assurance, motivation, and inspiration. Each selection is short but filled with life-changing truths. Bound in LeatherLuxe®, Promises and Prayers for Men makes a beautiful and treasured gift.
About the Author
Lawrence W. Wilson is an author, editor, minister, and teacher. He lives and writes in Central Indiana. https://protect-us.mimecast.com/s/alwWCDkZJkfo5PKzUkPC2u?domain=lawrencewilson.com