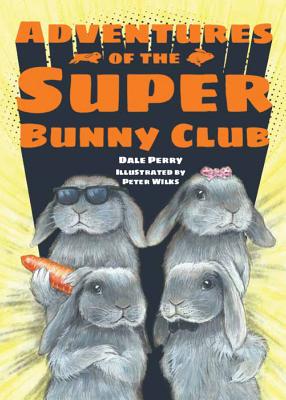 Adventures of the Super Bunny Club (Paperback)
Mascot Books, 9781684018017, 144pp.
Publication Date: February 5, 2019
* Individual store prices may vary.
Description
"Adventures of the Super Bunny Club follows a bunny named Blue as he's introduced to the wild, wonderful, and WHOOSH-ing world of international floppy-eared intrigue where there's much more to being a bunny than hoomins realize. Along the way, Blue meets other bunnies, some of whom look a lot like him but couldn't be more different. Together with his friends, they establish themselves as a competent (and hungry) team of spy bunnies who have everything it takes to teleport around the world, create a variety of disguises and plans, and work with other animals when the situation calls for it.
For the Super Bunny Club, one mission rises above all others: sharing Blue's rules of the Super Bunny Club that allow others to reach their full potential, work and live alongside others, and realize what it means to be a true friend and outstanding bunny. Find out how much hoomins can learn from their twitchy-nosed, carrot-loving companions in this bunderful tale