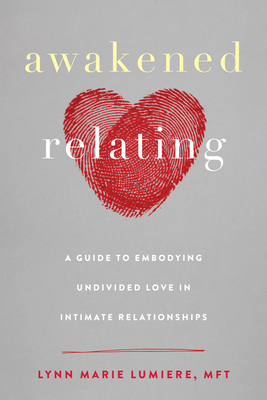 Awakened Relating (Paperback)
A Guide to Embodying Undivided Love in Intimate Relationships
Non-Duality, 9781684031016, 224pp.
Publication Date: July 1, 2018
Description
"Full of wisdom as well as practical guidance about how to bring spiritual illumination into the very heart of our humanness."
--John Welwood, author of Perfect Love, Imperfect Relationships and Journey of the Heart
Our natural state is to love and be loved. From deep within, we're compelled to seek connection. Yet relationships remain a struggle--even for the most spiritually enlightened among us. Traumatic experiences, insecure attachment, and especially the false but commonly held belief that we are separate, both from each other and from the love we seek, can cause endless problems in relationships. As long as our connections are built on this untruth, lasting love and harmony in relationship will elude us. Awakened Relating can help.
Written by a licensed therapist and pioneer in bringing the most direct teachings of non-duality into the practice of psychotherapy, this book offers practical guidance for improving relationships through "awakened relating"--a more enlightened experience of falling in love, communication, conflict resolution, and sexuality. With examples, guidelines, and experiential inquiries for realizing your true nature, this book will dispel common myths and mistaken beliefs about intimacy and help you cultivate a loving relationship with yourself and others.
Including inspirational stories of people who practice awakened relating in their own lives, this book will show you how to identify, transform, and resolve the deep psychological issues that prevent you from having the harmonious, loving relationships you seek. Now is the time to realize the deep and ever-present love that exists within and all around you.
About the Author
Lynn Marie Lumiere is a psychotherapist and pioneer in the exploration of non-dual wisdom and psychotherapy. Married for twenty-five years, she is an authority on "awakened relating" who leads workshops on non-duality and intimate relationship, and embodying spiritual awakening in everyday life. A contributing author of The Sacred Mirror, and coauthor of The Awakening West, Lumiere lives in Oakland, CA. Undivided Love arose out of her lifelong, passionate dedication to spiritual and psychological healing and awakening.
Advertisement