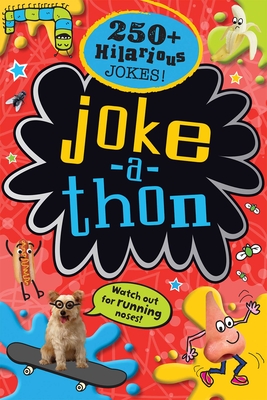 Joke-A-Thon (Paperback)
Silver Dolphin Books, 9781684120246, 64pp.
Publication Date: August 1, 2017
* Individual store prices may vary.
Description
Get ready for a joke-a-thon with this side-splitting book Are you ready for a joke-a-thon? Satisfy your hunger for humor with the hundreds of side-splitting jokes inside this hilarious book. More than 250 jokes will keep you laughing, and there's a page in the back for aspiring comedians to jot down their own knee-slappers.
About the Author
Producing fantastic children's books since early 2004, Make Believe Ideas was founded on a desire to create beautiful, innovative, and educational products with an accessible price point. With the belief that quality books should be available to all children, Make Believe Ideas is passionate about maximizing the enjoyment of family reading experiences in this increasingly tech-focused world.