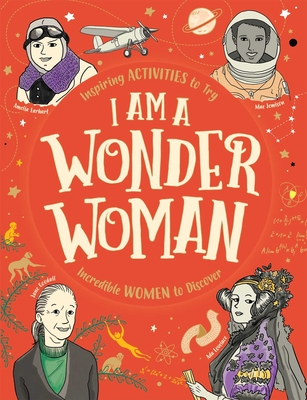 I Am a Wonder Woman (Paperback)
Portable Press, 9781684125487, 128pp.
Publication Date: September 18, 2018
* Individual store prices may vary.
Description
An entertaining look at some of the most influential women in history.

I Am a Wonder Woman is an entertaining and inspirational look at some of the most influential women in history, from ancient times to the modern day. Each page is filled with amazing stories about the women who have shaped the world and inspired others to follow in their footsteps. Readers can step into the lives of these pioneers by completing unique activities and answering thought-provoking questions. Quirky artwork throughout helps bring each woman's story to life.
About the Author
Ellen Bailey grew up in Cambridge and spent her childhood making up games, putting on plays, and writing a magazine for the other children living in her street.  After studying English literature, she worked as a children's book editor for a few years before moving into the charity sector. She lives with her husband and daughters, and is the author of a variety of bestselling activity books and annuals, including All About Me.