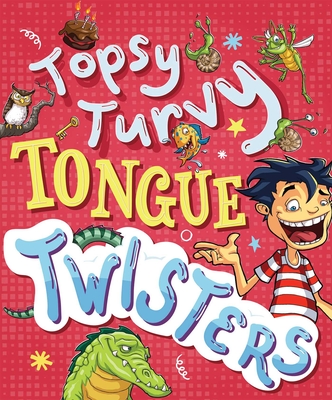 Topsy-Turvy Tongue Twisters and More (Paperback)
Silver Dolphin Books, 9781684125944, 208pp.
Publication Date: March 24, 2020
* Individual store prices may vary.
Description
Get ready to tie your tongue into knots with this terrific tome of tongue twisters!

Want to confuse and confound your friends? Inside this giant book, you'll discover a fantastic collection of more than 1,000 rollicking, riotous, rowdy, rib-tickling riddles along with tortuous, troublesome, tremendous, terrific tongue twisters...like this one!

Tongue Twisters twist tongues.
Twisted tongues taste terrible.
Terrible-tasting tongues twist tightly.
A toast to tightly twisted, terrible-tasting tongues!
About the Author
Katie Hewat loves writing books for children of all ages. Katie has wanted to be a writer her whole life and, in fact, wrote her first children's story The Underwater Adventures of Ringo Starrfish at age 8. Sadly, it was not published, but she never gave up hope and kept writing. Katie now lives in Victoria's Mornington Peninsula where she fills her days with reading, writing and, most importantly, lots of daydreaming!