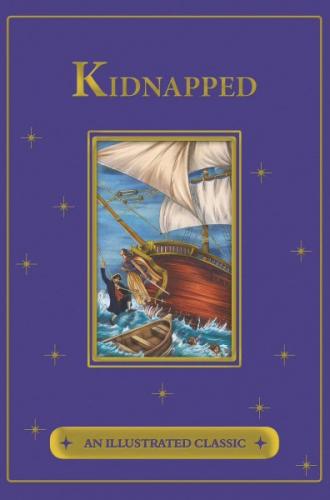 Kidnapped (An Illustrated Classic) (Hardcover)
Canterbury Classics, 9781684127924, 264pp.
Publication Date: May 7, 2019
Other Editions of This Title:
Paperback (3/10/2009)
Paperback (9/1/2004)
Paperback (12/15/2015)
Paperback (7/30/2008)
Paperback (11/4/2011)
Paperback (3/3/2014)
Paperback (12/5/2015)
Paperback (9/23/2013)
Paperback (5/13/2015)
Paperback (1/28/2015)
Paperback (12/14/2015)
Paperback (10/19/2013)
Paperback (9/1/2014)
Paperback (1/1/2006)
Paperback, Large Print (12/9/2005)
Paperback (7/30/2008)
Paperback (8/3/2013)
Paperback (3/14/2015)
Paperback (2/5/2014)
Paperback (5/7/2015)
* Individual store prices may vary.
Description
Get swept away by this exciting adventure from Scottish author Robert Louis Stevenson

On the cusp of adulthood and having recently lost his parents, David Balfour is tricked by his uncle into boarding a ship bound for foreign shores. An unfortunate event forges his friendship with Alan Stewart, a Jacobite agent on a mission. Self-defense on the high seas turns to a murder charge on the mainland. Will David ever receive his rightful inheritance? Bound in a beautiful cloth cover with full-color illustrations inside and foil stamping on the front, this exciting volume in our Illustrated Classics series will be a welcome addition to any home library.
About the Author
Robert Louis Stevenson (1850-1894) is a well-respected Scottish writer. With a propensity towards imaginative thought and rebellious philosophies, Stevenson traveled throughout the world during his life, using his experiences in much of his writing. His two best-known stories, Treasure Island and Dr. Jekyll and Mr. Hyde are classics of Western literature