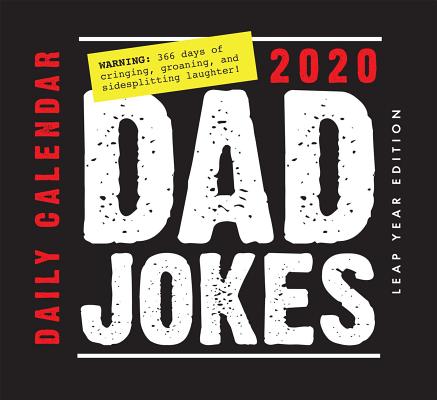 Dad Jokes Daily Calendar 2020 (Paperback)
Portable Press, 9781684128358, 640pp.
Publication Date: September 3, 2019
* Individual store prices may vary.
Description
A year's worth of jokes to make every dad the king of guffaws, groans, and chuckles in your house!
Help is on the way for dads everywhere who are in need of groaners, puns, and one-liners to expand their jokeabulary. Each page of this daily desktop calendar includes a joke that will make people guffaw (or cringe) when Dad enters the room with his newest zinger, such as...
Q: What did the beaver say to the tree? A: "It's been nice gnawing you."
I spent a lot of time, money, and effort childproofing my house, but the kids still get in.
Wife: I thought we agreed on three beers and be home by ten. Husband: I'm sorry, honey, I always get those two mixed up.
About the Author
Portable Press is a tight-knit group of writers, researchers, and editors who are responsible for some of the publishing industry's most popular non-fiction trivia and facts books. Aside from creating the fan-favorite Uncle John's Bathroom Reader series (more than 16 million books in print since 1988), the Portable Press team also specializes in regional and kids' titles, plus gift books, activity books, and whatever else strikes their fancy.