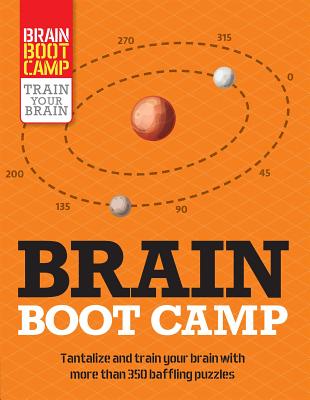 Brain Boot Camp (Paperback)
Thunder Bay Press, 9781684129409, 288pp.
Publication Date: September 10, 2019
* Individual store prices may vary.
Description
Send your brain to boot camp!

Modeled after questions on real IQ tests, the Mensa puzzles in Brain Book Camp will test your mental mettle and push your brain to think faster and smarter. Quizzes include topics such as logical deduction, spatial reasoning, conceptual thinking, concentration, and many more. So put on your thinking cap and get started! More than 400 brain-busting puzzles await.
About the Author
Tim Dedopulos is an author, puzzle setter, and editor. He worked for Wizards of the Coast and White Wolf, and has written role-playing games and fiction. He wrote the Sherlock Holmes Case Book and the KGB Killer Puzzles Dossier, as well as many others. He currently lives in Granada, Spain.

Mensa is the world's premier brain brand. It was founded in England in 1946 with the idea of forming a society for bright people, the only qualification for membership of which was a high IQ. The society welcomes people from every walk of life whose IQ is in the top 2 percent of the population.