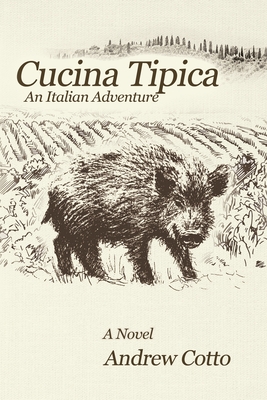 Cucina Tipica
An Italian Adventure
Paperback

* Individual store prices may vary.
Description
Escaping to Italy was the easy part. Figuring out how to stay forever is where the adventure begins...
When disheartened American Jacoby Pines arrives in Italy on vacation, he has no idea that a family photograph from the previous century would start a search for ancestry through the streets of Florence and the hills of Tuscany.
Jacoby's quest includes encounters with a septuagenarian ex-pat, an elusive heiress in hiding, a charming Australian museum guide, a Pearl Jam-crazed artisan shoemaker, malevolent hunters, a needy border collie and one very large wild boar. Along the way there are magnificent, wine-soaked meals at every turn and immersion in the sensory splendor and la dolce vita of Il Bel Paese.
At the end of the novel, on the morning of Jacoby's dreaded return to America, a chance of remaining in Italy arrives in stunning news from abroad. But is it too late?
Black Rose Writing, 9781684331239, 282pp.
Publication Date: October 25, 2018