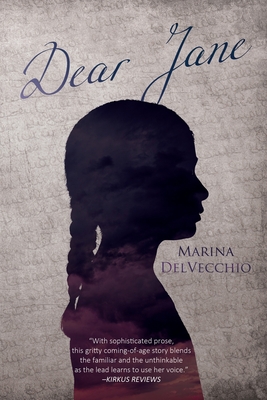 Dear Jane (Paperback)
Black Rose Writing, 9781684331727, 172pp.
Publication Date: January 3, 2019
* Individual store prices may vary.
Description
Kirkus Reviews' Best Indie Books of 2019
2019 Maxy Awards "Best Young Adult"
"With sophisticated prose, this gritty coming-of-age story blends the familiar and the unthinkable as the lead learns to use her voice." -KIRKUS REVIEWS
Kit Kat was born in Athens, Greece. Her mother was a prostitute, and their protector was a pimp. After an early childhood marked by violence, homelessness, and time in an orphanage, a Greek-American woman adopted her and moved her to New York. Kit Kat was eight years old, with a new name, a new country, and a new mother who tried to silence her memories and experiences. She sought refuge in books, and after a failed suicide attempt at the age of thirteen, she discovered Charlotte Bront 's Jane Eyre. This book saved her life, and at fifteen, Kit Kat begins to write letters to Jane Eyre as a means of surviving a childhood she still remembers, the family she left behind, and the new mother that refuses to acknowledge her past.
Kit Kat's letters to Jane Eyre demonstrate the resilience and power that she derives from Jane's own dark narrative and the parallels between their lives that include being neglected, unloved, poor, orphaned, and almost destroyed by the madwoman in their lives. This coming of age and semi-autobiographical novel is about family, loss, forgiveness, and the power of a good book.
About the Author
Marina DelVecchio is a college professor of literature and women's studies and lives in North Carolina with her family. Her work can be found online at Ms Magazine, The Huffington Post, The Tishman Review, Her Circle Ezine, BlogHer, and The New Agenda.
Praise For Dear Jane…
"With sophisticated prose, this gritty coming-of-age story blends the familiar and the unthinkable as the lead learns to use her voice." –KIRKUS REVIEWS
"Dear Jane's subject matter is dark and troubling, but it's artfully written by Marina DelVecchio, and its protagonist's connection to literature rescues it from being depressing." -IndieReader

"No subject is off limits for letters to Jane in this soul-stirring epistolary novel by Marina DelVecchio. Dear Jane is a book full of wondrous prose and uplifting courage." -Donna Kaz, author of UN/MASKED

"Dear Jane is a heart-wrenchingly beautiful exploration of what it means to not only find the pieces of yourself, but to put them back together." -Sara Lunsford, author of Sweet Hell on Fire

"You are a seven-year-old urchin living on the streets of Athens, the child of an unhinged and violent prostitute. You've known few moments of security in a life filled with privation and violence, when you are ripped from this world and put into an ostensibly safer one. But is it? This is what the protagonist in Marina DelVecchio's trenchant and moving autobiographical first book, Dear Jane, must navigate." -Nancy Rommelmann, author of To the Bridge, a True Story of Motherhood and Murder