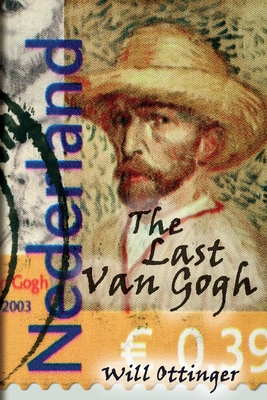 The Last Van Gogh
Paperback

* Individual store prices may vary.
Description
2019 Maxy Awards "Best Mystery-Detective"
Two old letters reveal the existence of an unknown Van Gogh painting. Only four individuals have ever seen the work, all now dead. One deceased man, an alcoholic thief, claimed to have smuggled the painting out of France at the beginning of World War Two. His two sons dedicate themselves to finding the Van Gogh, seeking personal redemption for their father and damaged childhoods.
Valued at $250 million, the painting attracts an unseen hired killer, three unscrupulous collectors, and the Russian mob. One brother undertakes the search for the painting, accompanied by a beautiful ex-KGB assassin as his bodyguard. Together, their quest takes them from New York to Los Angeles, from Paris to Amsterdam as murders pile up around them. Welcome to the high-end art world, secret deals, and billionaires willing to go to any length to get their hands on the last Van Gogh.
Black Rose Writing, 9781684331932, 286pp.
Publication Date: March 7, 2019