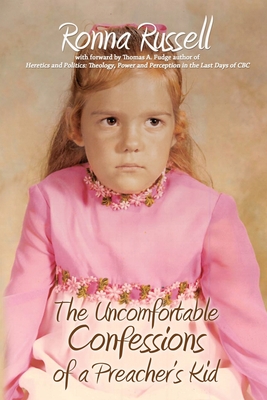 The Uncomfortable Confessions of a Preacher's Kid
Paperback

* Individual store prices may vary.
Description
"A frank, intimate account of one woman's search for herself as a woman, mother and sexual being." -Lara Lillibridge, author of Girlish: Growing Up in a Lesbian Home
The Uncomfortable Confessions of a Preacher's Kid is the story of a childhood controlled by the brutal hand of a narcissistic, closeted homosexual. I believed I could leave my upbringing behind and walk away unscathed. I married a closeted homosexual man, in hopes he could keep me safe. As our sex life and bank account dwindled to nothing, fear kept me silent. In the meantime, my father died of AIDs. The pain of his death fractured my biological family, and I clung to my husband and children, creating a cocoon that became a prison.
Eventually, I was forced to see my husband's homosexuality and refusal to work, realizations that brought me to the breaking point. I found the courage to be alone, to take care of my children no matter the cost, and the joy of my own sexual freedom. In the process, I fell in love with my own life.
Black Rose Writing, 9781684332373, 188pp.
Publication Date: April 4, 2019