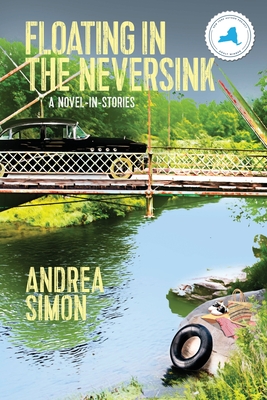 Floating in the Neversink (Paperback)
Black Rose Writing, 9781684333493, 176pp.
Publication Date: October 3, 2019
* Individual store prices may vary.
Description
"Her keen observations are those of a Jewish teen coming of age.... This novel too has its dark edges, as Simon explores complexities of friendship and family." --The New York Jewish Week
"A thought-provoking and beautifully written book that will challenge how its readers think about how an individual weaves the tapestry of her family's collective memory." --Rabbi Deborah Miller, Books and Blintzes
In the summer of 1955, nine-year-old Amanda Gerber tearfully leaves her best friend, Francine, and their adventurous life on her block in Brooklyn's Flatbush. She joins her cantankerous family on the long, hot drive to her grandmother's home in the Catskill Mountains among the city's Jews who flock to countless hotels and bungalow colonies in the heyday of the Borscht Belt. In the idyllic mountains, Amanda becomes ensconced in the tumult of her extended family and their friends, often seeking solace in the woods with her beloved cousin Laura.
Through the following summers, interspersed with the heightened drama of her emotionally charged city life, Mandy faces severe tests to her survival mechanisms, including the pain of loss, abuse, and betrayal, while family secrets threaten to disrupt her life even further. A novel-in-stories, Floating in the Neversink is a testament to the power of survival, friendship, and love.