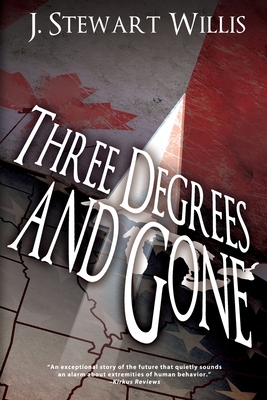 Three Degrees and Gone
Paperback

* Individual store prices may vary.
Description
"An exceptional story of the future that quietly sounds an alarm about extremities of human behavior." -Kirkus Reviews
In 2087, coastal flooding and extreme changes in the weather have turned the United States into a nation of migrants and tent-cities. In this environment, three family groups struggle with their plights and their dreams for the future. They come together from different parts of the nation when they hire illegal traffickers to take them across the border with Canada where they will live as illegal immigrants. Crossing is not an easy task because Canada has established a border wall, both physical and electronic. The wall is constantly patrolled by low-flying drones and satellites. The traffickers take them to a crossing point in remote parts of the Blackfeet Indian Reservation in Montana from which they will attempt their crossing. In making the crossing, some are successful and some are not, but even for those who succeed, life is not what they had hoped it to be.
Black Rose Writing, 9781684333615, 326pp.
Publication Date: January 16, 2020