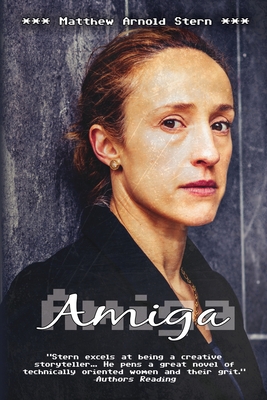 Amiga
Paperback

* Individual store prices may vary.
Description
"Stern excels at being a creative storyteller... He pens a great novel of technically oriented women and their grit." -Authors Reading
To deal with her present, she must face her past.
In 1985, a young Laura Rodriguez goes to Silicon Valley to start a career as a computer programmer. She finds a job at a quirky startup run by a family with secrets.
In 2016, a now middle-aged Laura faces growing professional and family crises and the most divisive presidential election in recent history. She fears losing her job in the wake of a merger, and she distrusts her new millennial boss. Her daughter has cancer, her son quit a lucrative programming job and moved back home, and her marriage is crumbling-especially when an old flame reenters her life.
Laura must seek solutions from a past she wants to forget. She may find them in the computer that changed her life, the Amiga.
Black Rose Writing, 9781684333882, 240pp.
Publication Date: November 27, 2019