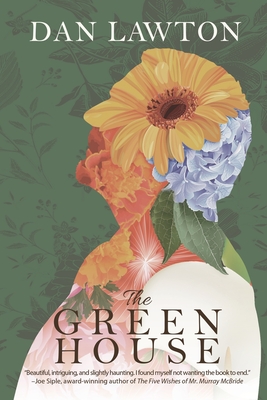 The Green House
Paperback

* Individual store prices may vary.
Description
2020 American Fiction Awards Finalist - Literary
"A beautifully written story of love, loss, relationships, and pain, described with powerful imagery and hidden meanings." -Sublime Book Review
The green house is more than a greenhouse.
Seven flowers, seven colors, seven meanings, and one 37-year-old secret-the green house is the keeper of it all. Its creator, Girard Remington, is a fragile elderly man whose life was shattered by a tragedy nearly four decades ago. And when tragedy strikes again-this time to his beloved wife, Miriam -he struggles to cope.
The pain of the two interwoven tragedies drives Girard to places of his psyche he desperately tries but is unable to escape. As the only place that offers him solace and tranquility, he turns to the green house as his savior from the regret and the agony and the heartache-and with it, he discovers the power behind it not even he knew existed. And if he listens closely enough, he may be offered the greatest miracle of all-hope for a second chance.
Black Rose Writing, 9781684334735, 194pp.
Publication Date: July 30, 2020