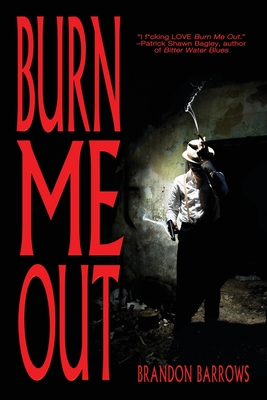 Burn Me Out
Paperback

* Individual store prices may vary.
Description
As Seen in Strand Magazine
"I f*cking LOVE Burn Me Out." -Patrick Shawn Bagley, author of Bitter Water Blues
Al Vacarro is a made man, with all the honors and responsibilities that entails. But after a literal lifetime of violence in service to the Castella crime family, Al's past is catching up with him and neither his present nor any future he can imagine seems to hold any hope for salvation.
For the sake of his family and his very soul, he needs out of "the life."
But how does a man escape the only world he's ever known?
This is a story of blood and desperation, and these are the last twenty-four hours of life as Al knows it.
Black Rose Writing, 9781684335435, 166pp.
Publication Date: September 3, 2020