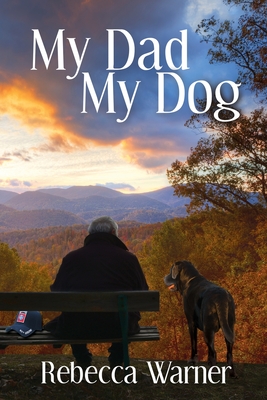 My Dad My Dog
Paperback

* Individual store prices may vary.
Description
"A love letter to caregivers and their canine companions. This is Warner at her best " -Kristy Woodson Harvey, New York Times bestselling author of Under the Southern Sky
"Warner writes smart, sensitive fiction, capturing commitment and sacrifice, and the rare, unconditional love that accompanies it." -Rochelle Weinstein, USA Today and Amazon bestselling author
"Rebecca Warner writes a beautiful, poignant story of love and sacrifice and loss." -Lori N. Spielman, New York Times bestselling author of The Life List
When she moves her Alzheimer's-afflicted dad into the home she shares with her husband and elderly dog, Rachel Morgan expects some complications, but she never imagines the biggest one will occur on the first day, threatening her best-intentioned caregiving plans.
Her normally sweet-natured dad-a former mailman who experienced too many run-ins with biting dogs-is adamant about wanting nothing to do with her big black Labrador. But as Rachel tends to the escalating physical and emotional needs of each, she notices the striking similarities in their aging processes, and realizes these two souls whom she loves deeply are on the same journey.
With time working against her, Rachel must find a way to transform their uneasy truce into a trusting companionship. In doing so, she hopes to make their shared journey less lonely and frightening-and more bearable for those who must someday let them go.
Black Rose Writing, 9781684335886, 300pp.
Publication Date: November 19, 2020