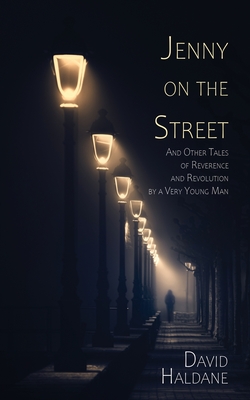 Jenny on the Street
And Other Tales of Reverence and Revolution by a Very Young Man
Paperback

* Individual store prices may vary.
Description
A desperate young woman lost on the drug-infested streets of London, an insane revolutionary holding the devil in a jar, an indifferent truck driver forced to run over cats and a reverent grandmother looking for God in a rock. All of them are among the unforgettable characters inhabiting these thirteen short stories set amidst magic, majesty, mystery, and mayhem. It was a surreal era of extreme idealism, exaggerated exuberance, ferocious fearlessness, and foolish folly. A period in which the scent of change permeated every tree, town, and tent. A time, in other words, much like our own.
Black Rose Writing, 9781684336425, 118pp.
Publication Date: January 21, 2021