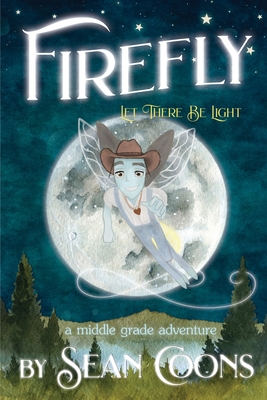 Firefly
Let There Be Light
Paperback

* Individual store prices may vary.
Description
After a daredevil stunt goes horribly wrong, firefly Flash will need more than his wit and cocky attitude to fix the mess he's made of his life.
Firefly Flash just gained the ability to illuminate and fly, and it's gone to his head. He flits around his hometown of Temple Hollow avoiding work and finding mischief.
When his latest daredevil stunt spirals out of control, he lands himself and his two friends far from home in a dangerous desert in Texas. Meanwhile, Temple Hollow is captured by a goon-squad of tyrannical dragonflies-and that's Flash's fault, too.
After a mysterious encounter in the desert, Flash inspires a ragtag band of Misfits to join him on his mission to return home. The Misfits encounter trouble at every turn, yet these challenges are nothing compared to the epic battle awaiting them back in Temple Hollow.
Packed with comedy, action, and insights for children of all ages, this middle grade adventure is the perfect chapter book for independent, family, and classroom reading.
Read Firefly today-and see the Light
Black Rose Writing, 9781684338061, 262pp.
Publication Date: October 21, 2021