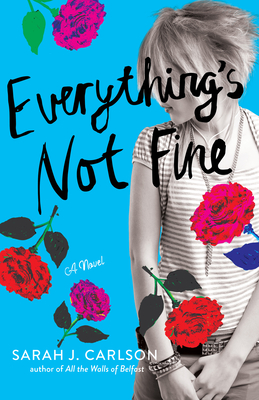 Everything's Not Fine (Paperback)
Turner, 9781684424108, 304pp.
Publication Date: May 26, 2020
Other Editions of This Title:
Hardcover (5/26/2020)
* Individual store prices may vary.
Description
Seventeen-year-old Rose Hemmersbach aspires to break out of small town Sparta, Wisconsin and achieve her artistic dreams, just like her aunt Colleen. Rose's love of Frida Kahlo fuels her paint brush and her dreams to attend a prestigious art school. Painting is Rose's escape from her annoying younger siblings and her family's one rule: ignore the elephant in the room, because talking about it makes it real. That is, until the day Rose finds her mother dying on the kitchen floor of a heroin overdose. Kneeling beside her, Rose pleads with the universe to find a heartbeat. She does - but when her mother is taken to hospital, the troubles are just beginning. Rose and her dad are left to pick up the pieces: traumatized siblings, a Child Protective Services investigation, eviction. As Rose fights to hold everything together, and her dreams of the future start to slip from her grasp, she must face the question of what happens when - if - her mom comes home again. And if, deep down, Rose even wants her to.