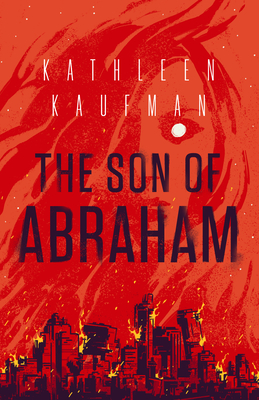 The Son of Abraham
Hardcover

* Individual store prices may vary.
Other Editions of This Title:
Digital Audiobook (11/8/2021)
Paperback (10/26/2021)
MP3 CD (12/14/2021)
Compact Disc (12/14/2021)
Description
Ten years after the city of Los Angeles is nearly destroyed by a violent domestic terrorist attack, Esther Robertson struggles to reconcile her father's culpability as leader of the deadly Son of Abraham cult. She grants CBS's top reporter, Cooper Carlson, a rare interview and insight into her father, Alan Robertson, who sits awaiting trial for his crimes in federal prison.
A report of a horrific and seemingly natural disaster interrupts the interview. Another will follow and another after that. Are these increasingly violent and bizarre phenoms truly natural, or is there another force behind them?
In the epic conclusion of the story of the Society at Sinder Avenue, the end times-put into motion by a demonic deal made generations ago-are finally unfolding. Destruction, famine, war, and pestilence reign. But is it God who comes to answer the prayers of the suffering and dying world, or is it Ceit Robertson, the ascended matriarch of the Society, Goddess of the Dead, and Ruler of the Night Forest? Will they offer salvation or Armageddon?
Turner, 9781684425396, 316pp.
Publication Date: October 26, 2021