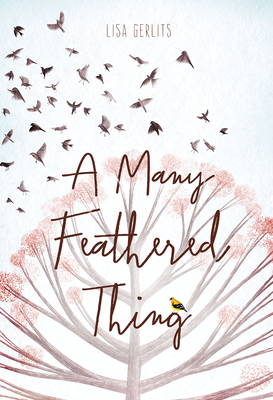 A Many Feathered Thing
Hardcover

* Individual store prices may vary.
Description
Eleven-year-old Clara is known as the girl who draws, but she's not tortured enough to become a real artist. Her only suffering, besides embarrassment over her real name Clarity Kartoffel, German for Clarity Potato, is a crippling inability to speak in public. When Clara and her oldest friend, Orion, break their neighbor's glass gazing ball, Clara decides that in order to suffer like a true artist, she will do every hard thing in her path . . . starting with knocking on scary old Mr. Vogelman's door. That's when she meets Birdman. That's when she sees his swirling painting. And that's when everything changes. To pay for the broken glass ball, Clara begins working for Birdman in his atelier. He challenges her to throw away her eraser and draw what she sees, not what she wants to see. But as Clara discovers, seeing, really seeing is hard. Almost as difficult as befriending the new girl at school, or navigating awkward feelings for Orion or finding the courage to speak in front of the entire class. But little does Clara know, the biggest challenges are yet to come. To cope with tragedy, she will have to do more than be brave. As Birdman teaches her, she will have to bring the hope.
Capstone Editions, 9781684460717, 304pp.
Publication Date: March 1, 2020