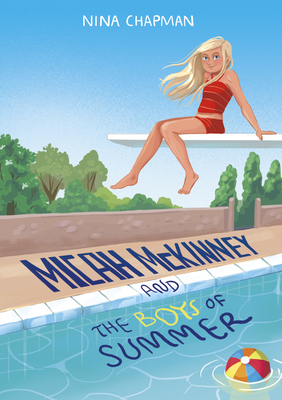 Micah McKinney and the Boys of Summer (Hardcover)
Capstone Editions, 9781684460908, 320pp.
Publication Date: April 1, 2020
* Individual store prices may vary.
Description
With equal parts humor and heart, Micah McKinney and the Boys of Summer tells the story of twelve-year-old Micah as she embarks on the summer before middle school. More than anything, Micah hopes to undergo a miracle transformation. One that will bring with it new friends, a fresh start, and boobs . . . preferably the round kind. If that happens, then maybe she can finally forget about what happened in the past. About losing her mom, about losing her best friend, and about the disaster she became in sixth grade, when everything fell apart. She and her dad have just moved away from their old neighborhood, and Micah's childhood home, to put some space between themselves and the secret burden they both bear, one that's already changed their lives and has the power to do even more damage. Soon after moving into her new neighborhood, Micah is greeted by the Water twins, Luke and Megan. Micah is surprised to find herself caught between their two worlds. In one world, there's Luke and his band of neighborhood boys, who challenge Micah in feats of strength, crowning her the kahuna at the local pool and vying for her attention, even though she doesn't quite understand why. And then there's Megan, whose world is full of lip gloss and padded bras, and the fine art of being a girl. As Micah awkwardly navigates her way through crushes, friendship, and the challenges of becoming a teenager, she discovers that the real transformation that needs to take place is in how she sees herself.