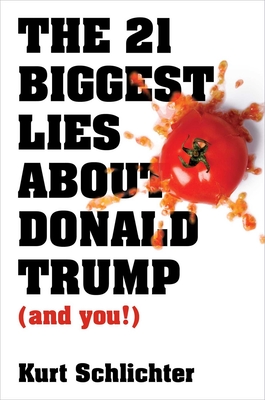 The 21 Biggest Lies about Donald Trump (and you!) (Hardcover)
Regnery Publishing, 9781684510788, 256pp.
Publication Date: July 7, 2020
* Individual store prices may vary.
Description
The #1-rated columnist on the popular conservative website Townhall.com, Kurt Schlichter, is exposing the bipartisan establishment's hatred for everyday Americans. The desperate and never-ending attempts from the establishment to beat down Trump are actually a reflection of what establishment elites think of the average conservative: that they're racist, stupid, and hateful. In Schlichter's signature fast paced and hilarious style, he debunks the 21 biggest lies the left is peddling to smear not only President Trump, but hardworking people across the country who are sick and tired of the swamp's incompetent and self-serving leadership.
About the Author
Kurt Schlichter is a popular conservative author, columnist, trial lawyer, retired U.S. Army colonel, and former stand-up comic. He is a frequent guest on Fox News, Fox Business News, and major radio shows. He lives in the South Bay area of Los Angeles where his hobbies include red meat and red wine.