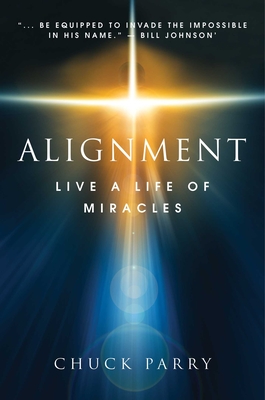 Alignment (Paperback)
Live a Life of Miracles
Salem Books, 9781684510818, 208pp.
Publication Date: August 11, 2020
* Individual store prices may vary.
Description
When the power of the Word and the power of the Holy Spirit are brought together in a prism of a son or daughter of God, miracles happen. In this book, author Chuck Parry delivers to readers the same practical principles he teaches thousands of people in conferences all over the world each year about the simplicity of living a supernaturally empowered life that brings Heaven to Earth in the most tangible ways.
About the Author
Chuck Parry knows a thing or two about seeing Heaven come to Earth. Since giving his life to Jesus in the wilds of Colorado as a young man, and now as director of Bethel Healing Rooms in Redding, California, he has seen food multiplied and weather patterns changed, as well as seeing countless people healed of ailments ranging from uneven limbs to terminal cancer. (He even briefly raised his own mother-in-law from the dead.) He chronicled much of these things in his autobiography, Free-Falling, which he self-published in 2011.