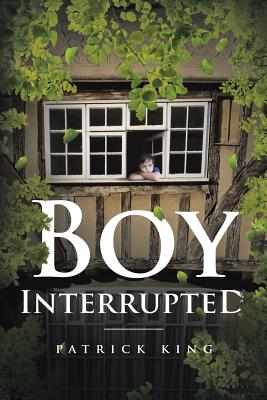 Boy Interrupted
Paperback

* Individual store prices may vary.
Description
Imagine you are five years old. You haven't started kindergarten, and your only knowledge of the outside world are those trips to the park where your nanny, Bella, lets you swing as high as you want and teeter-totter and jungle gym to your little heart's content. Or when your sweet mother shows up by surprise and spirits you away to the ice cream shop for your favorite cone-very berry strawberry cherry, thank you very much-or, better still, when she takes you to the movies for one of those fantastical adventures on that gigantic screen. Man, that Darth Vader is one scary dude At home you are ensconced in the space they call your bedroom, but to you, it is the universe. You designed it, and in it you are the master of all. There, you line up your army of soldiers and battle the Pteranodon, while every stuffed critter under your watch spies it all from the edge of your bed. Your imagination is king, and all is well with the world, until one night... The assault had been brutal, pure physical torture. It had shocked you to the core, left you breathless and stunned. Witless. Took you weeks to recover. But that was only your body. Where does a five-year-old take such a thing? To whom do you speak? How do you even wrap your head around such cruelty? Such pain. Such betrayal. Daddy...
Page Publishing, Inc., 9781684562282, 406pp.
Publication Date: June 17, 2019